Meaningful lifestyle activities
Australian aged care residents spend over 45 per cent of their day sitting alone in their rooms, often engaging in limited social interactions and very little activity. In a 2022 survey conducted by ARIIA, the aged care workforce nominated 'meaningful lifestyle activities' as a priority topic for the sector. The Knowledge and Implementation Hub team has therefore gathered evidence to help the aged care workforce understand the importance of engagement in meaningful lifestyle activities.
Understanding meaningful lifestyle activities
For older adults, meaningful lifestyle activities may be those they are familiar with, have participated in, or align with their personal preferences and identity. In residential aged care settings, meaningful activities are pursuits considered enjoyable and engaging and which contribute to emotional, cognitive, and physical wellbeing. Providing opportunities for older adults to participate in activities they consider 'meaningful' can be challenging for aged care services. One activity will not appeal to everyone, and activities should be tailored to suit an individual. Components to consider in providing meaningful activities to older people are presented in Figure 1.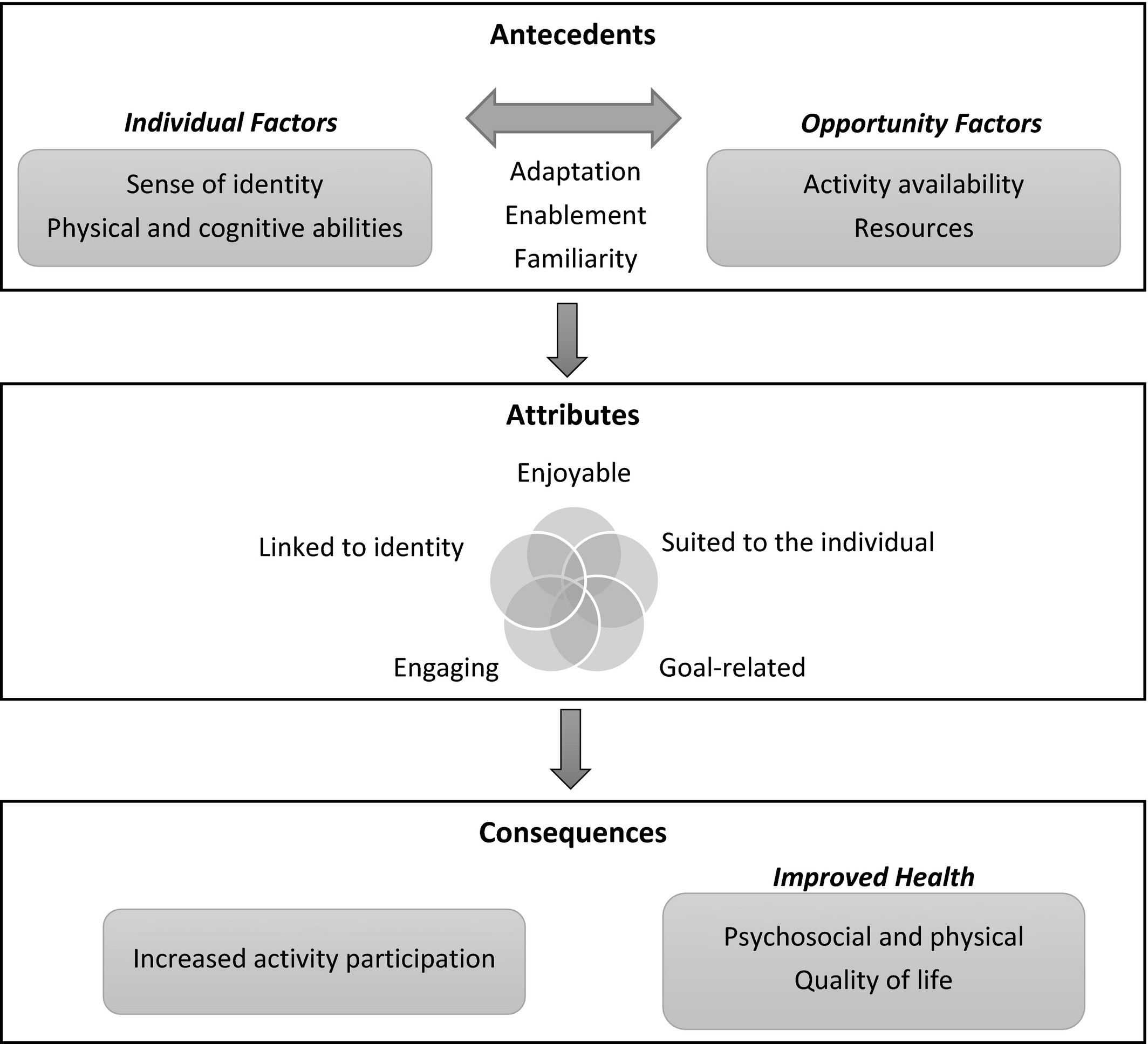 Figure 1: Meaningful activity for older adults living with dementia model.
Source: Tierney L, Beattie E. Enjoyable, engaging and individualised: A concept analysis of meaningful activity for older adults with dementia. Int J Older People Nurs. 2020 Jun;15(2):e12306. doi: 10.1111/opn.12306. Reproduced by permission of John Wiley and Sons.
Meaningful lifestyle activities
The Knowledge and Implementation Hub has brought together the research evidence on meaningful lifestyle activities in aged care with Australian online learning, practice tools and resources. This involved:
A rapid scoping review of published systematic reviews that revealed the main 'evidence themes' important for meaningful lifestyle activities in aged care. 
An environmental scan of online resources in diverse formats such as videos, handbooks, and downloadable information sheets. 
This work was guided by an advisory group of clinical and research experts with expertise in the topic and experience in the aged care sector. 
Browse evidence themes
As the Australian population continues to increase in age, supporting older adults to live meaningful and fulfilling lives for as long as possible has become a priority. The Knowledge and Implementation Hub team has created short easy-to-read summaries of the research evidence about meaningful lifestyle activities in aged care.
Connect to PubMed evidence
This PubMed topic search is limited to home care and residential aged care settings. You can choose to view all citations, strongest evidence only (randomised controlled trials, systematic reviews, and guidelines), or free full-text articles.
Navigating the sector
Sometimes you need some background information or to know what is happening in the sector. The research and project supports section has lots of interesting and useful resources to help you start a project, plan a study or run a training session at work.
Research and project supports
Australian projects and initiatives
The Hub team has brought together information on current Australian research trials, projects, and initiatives focused on strategies to engage aged care recipients in meaningful lifestyle activities.

Browse projects
Explore the Knowledge and Implementation Hub