Innovator Essentials Series
We're thrilled to offer you a range of mini-courses that provide a sneak peek into our complete Innovator Training Program. These courses offer a taste of what's in store for you as an Innovator, and we can't wait for you to explore the exciting opportunities ahead!
Why become an ARIIA Innovator?
By joining the Innovator Training Program (ITP), 'Innovators' will receive dedicated training to implement changes based on available research evidence, and shape a solution that is appropriate for local settings and organisations.
The training program provides individuals or teams with the skills and knowledge to:
Understand the components of a problem
Find best-practice evidence to solve the problem
Manage change and innovation within the workplace
Measure if the change has made a difference.
The Innovator Training Program (ITP) is interactive and facilitated online, with plenty of prompts to enable you to think about the problem and how to tackle it. ARIIA's team of aged care specialists provide plenty of support, and each Innovator receives guidance from their own dedicated facilitator to identify potential evidence-based solutions, adapt them and plan for implementation.
The ITP has four different delivery options for individuals and teams.
For more information on ITP Options, visit Training for Individuals and Training for Teams.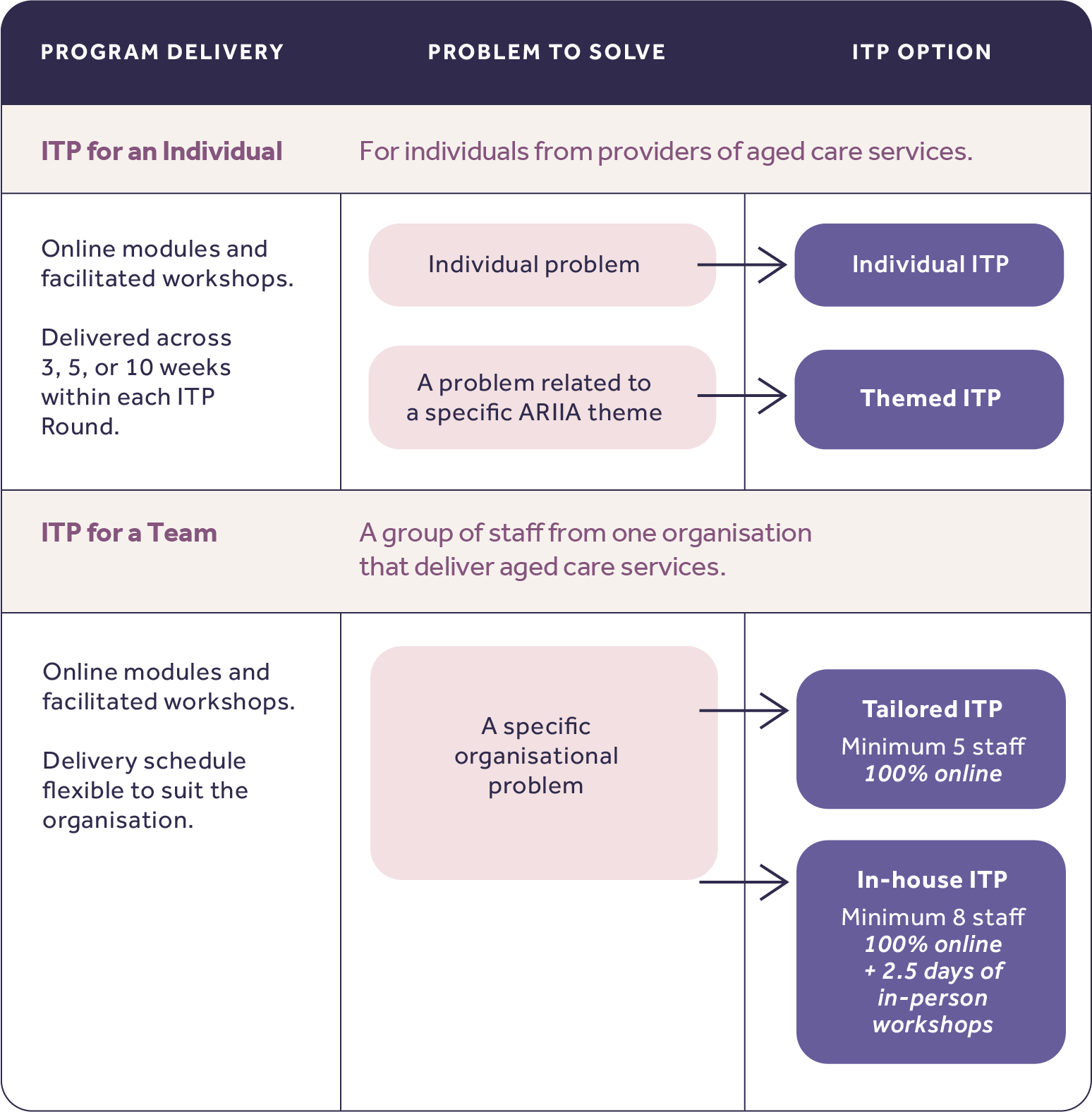 Aged Care Partnering Program
If your project has a broader and scalable relevance to the aged care sector, you may be eligible to join the Aged Care Partnering Program, where you will be introduced to industry experts and relevant stakeholders to further co-design a solution that is right for you and your organisation.